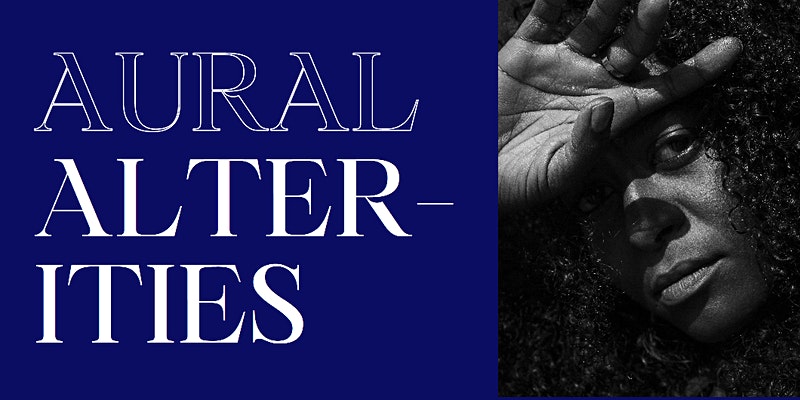 MONTREAL, Canada —  September 24, 2021 — The SpokenWeb partnership is delighted to announce that the online exhibition AURAL ALTERITIES by SpokenWeb 2020-2021 Curator-in-Residence jamilah malika abu-bakare can now be viewed online at auralalterities.com.
Black, Indigenous and Latinx sound artists are centred in the virtual exhibition in order to "shift the social imagination around sound art," according to jamilah. As a Black woman artist, she says she hopes to encourage others like her to get into sound, and adds "when we get free, everyone gets free."
The virtual exhibition, in collaboration with SpokenWeb and CURRENT Feminist Electronic Arts Symposium, features QTBIPOC artists from across North America and serves as a resource for sound artists to connect with sound art by non-white, non-cis men. The featured artists are AJ McClenon, Adee Roberson, Alliah George, jamilah malika abu-bakare, Jessica Karuhanga, Kim Ninkuru, RUTMEAT, Soledad Munoz.
This art exhibition was supported by the SpokenWeb Artist/Curator in Residence Fellows Program, developed to support creative engagements with archival materials and forms. The website was designed by Toronto-based artist and award-winning critic Sharine Taylor, and can be viewed here: auralalterities.com
jamilah malika is a Nigerian Indo-Trinidadian artist and writer who takes text off page using sound, video, textile, photocopies, objects at times combined as installation. Whether embroidering yaki ponytail hair on burlap or mounting paper sculpture, she thinks through black womanhood with care. Her work has played or shown from Berlin to Chicago and across Canada including Contemporary Field Gallery (Vancouver,) Circuit Gallery (Toronto) and Artscape (Peterborough).