SpokenWeb's 2020 call  for Artists and Curators in Residence generated a groundswell of interest that demonstrated the complex, compassionate, rigorous, and righteous artistic work and thinking by over thirty Black artists and curators across Canada. SpokenWeb is humbled by the generosity of these applications and excited for the opportunity to be able to directly support some of this work.
We are proud to announce that the recipients of the SpokenWeb Artist / Curator residencies for Fall 2020 / Winter 2021 are Jessica Karuhanga and jamilah malika.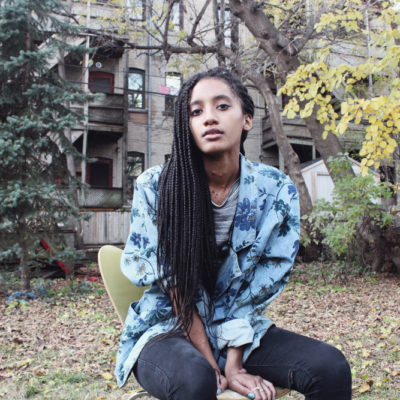 Jessica Karuhanga is a Canadian Ugandan-British artist whose work addresses issues of cultural politics of identity and Black diasporic concerns through lens-based technologies, writing, drawing and performance. Through her practice she explores individual and collective concerns of Black subjectivity – illness, rage, grief, desire and longing within the context of Black embodiment. She has presented her work at SummerWorks Lab, Toronto (2020), The Bentway, Toronto (2019), Nuit Blanche, Toronto (2018), Onsite Gallery, Toronto (2018), Museum London, London (2018), and Goldsmiths, London, UK (2017). Her writing has been published by C Magazine, BlackFlash, Susan Hobbs Gallery and Fonderie Darling. She has been featured in AGO's Artist Spotlight, i-D, DAZED, Visual Aids, Border Crossings, Toronto Star, CBC Arts, filthy dreams, Globe and Mail and Canadian Art. She earned her BFA from Western University and MFA from University of Victoria. She lives and works in Toronto, Canada.
During her residency Jessica Karuhanga wishes to foster a sanctified Black space in the form of a website that celebrates aural, visual and somatic witnessing. 
The adjudication committee provided the following statement regarding Jessica Karuhanga's proposal for a curatorial project titled BLACK EXHALE:
"Jessica Karuhanga's work merges investigations and stunning recreations of the multiple meanings of Blackness within the Black Diaspora with Black uses of digital technology. In her proposal, Karuhanga envisioned of new modes of Black communal survival and futurity. Her project BLACK EXHALE (2020) is "an extension of [her] on-going investment with digital media archives."  The world of DMs, voice notes, and mutual care she describes evokes the work of Fred Moten and discourses around fugitivity and maronnage. Karuhanga works in the digital hold. The Black web of affinity she seeks to create makes visible Black forms of kinship and care even as she plans for its own obsolescence and ability to withhold from public audiences. In Black Studies, the Digital Humanities is a new horizon whose edges have been outlined by Black feminist scholars like Safiya Noble and Ruha Benjamin. With this SpokenWeb residency, Karuhanga brings Black Canadian experimental sound art into closer dialogue with these bristling intellectual movements and conversations. It is thrilling to know that work like Jessica's will be supported by SpokenWeb."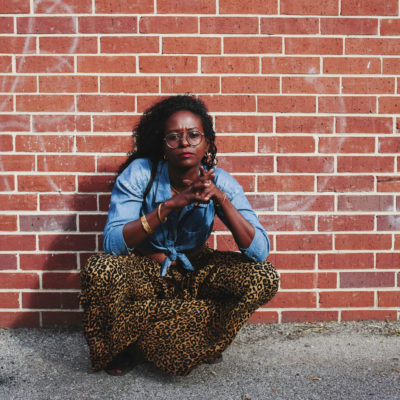 jamilah malika is a Nigerian Indo-Trinidadian artist and writer who takes text off page using sound, video, textile, photocopies, objects at times combined as installation. Whether embroidering yaki ponytail hair on burlap or mounting paper sculpture, she thinks through black womanhood with care. Her work has played or shown from Berlin to Chicago and across Canada including Contemporary Field Gallery (Vancouver,) Circuit Gallery (Toronto) and Artscape (Peterborough).
During her residency, jamilah malika hopes to build an online archive highlighting (mostly) black women sound artists across Canada to provide inspiration and representation for future sound art from black femmes across Turtle Island. 
Regarding jamilah malika's proposal for the creation and curation of a website "sound scene – a Black Canadian canon", the adjudication committee provided the following:
"Artist jamilah malika has conceptualized a website that would gather Black Canadian artists working in sound. To curate intergenerational artists coming from the worlds of experimental sound art and poetry, spoken word, dub poetry, performance art and stylized visual art and video will be no small feat. But this project promises to be a great resource honouring artists who are not only marginalized, but who also work within subgenres of major disciplines and therefore often get overlooked–twice. In malika's own words: "I explore sound art for freedom," and this goal is in beautiful alignment with the ideals of SpokenWeb and this curator-in-residence fellowship."
The adjudication committee consisted of Dr. Kristin Moriah (Queens University) and Tanya Evanson (Mother Tongue Media). In addition to its selection of the fellowship winners, the committee wishes to  to recognize by name submissions received from James Goddard, Ruby Thelot, Bilan Hashi, Alten Wilmot, Luke Reece, Berlin Reed, Vanessa Spence, and Taina Mueth, as having appeared on their shortlist.
SpokenWeb is deeply grateful to the jurors for their thoughtful work in evaluating the many superb proposals we received, and to all the artists and curators who shared their work, thinking, and creative vision through the application process. It has been, and continues to be, a humbling experience to be able to support and work alongside and with this community. We are excited to share the results of these residencies in the future.