Toolkits
Browse the toolkits of the SpokenWeb project.
Metadata Toolkit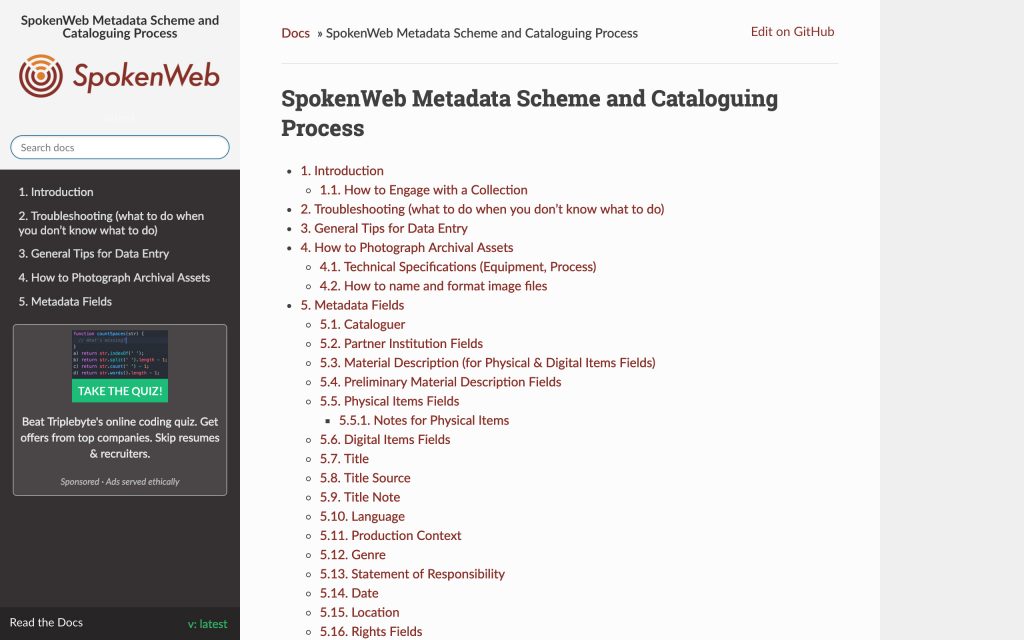 SpokenWeb Metadata Scheme has been developed by the SpokenWeb Metadata Task Force between September and December 2018. After a period of testing, SpokenWeb Metadata Scheme Version 2.0 has been introduced, read full document here.
Learn more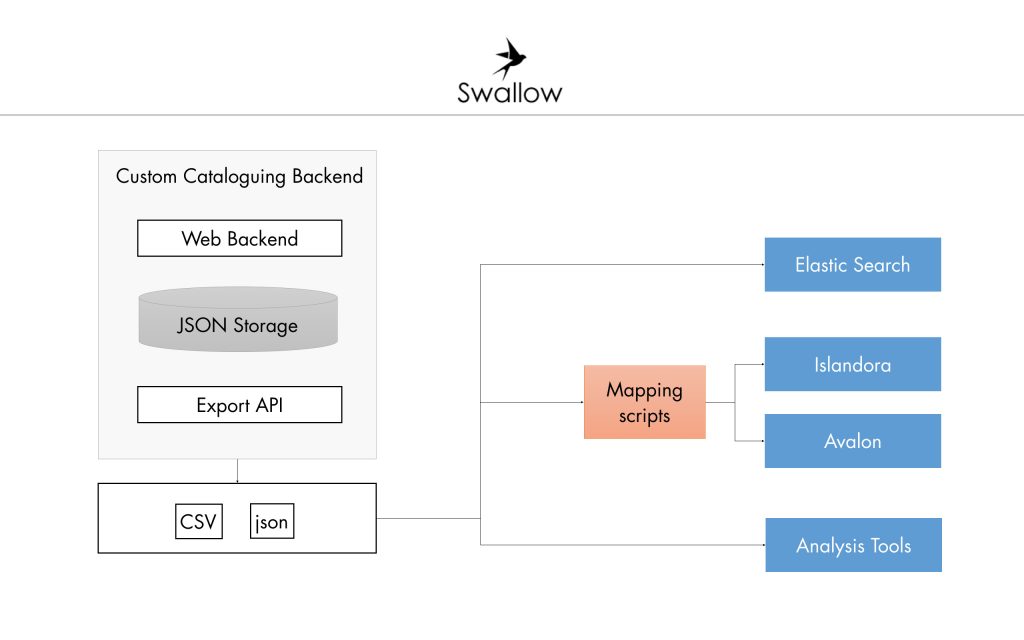 Emerging from the work of the SpokenWeb Metadata Task Force, SWALLOW is a lean, open-source document-oriented database for ingesting metadata. The primary function of SWALLOW is to provide an easy-to-use audio metadata cataloguing tool for the student-cataloguers across the SpokenWeb partnership. SWALLOW is also capable of dealing with an evolving scheme, such as SpokenWeb Metadata Scheme. The SpokenWeb Scheme has been conceptualized to account for the complexity and richness of literary metadata present in the SpokenWeb-affiliated collections which means that the items from different collections may end up being described using different subsets of the scheme.
SWALLOW is developed by Tomasz Neugebauer and Francisco Berrizbeitia (Concordia University).
Learn more
Online Resources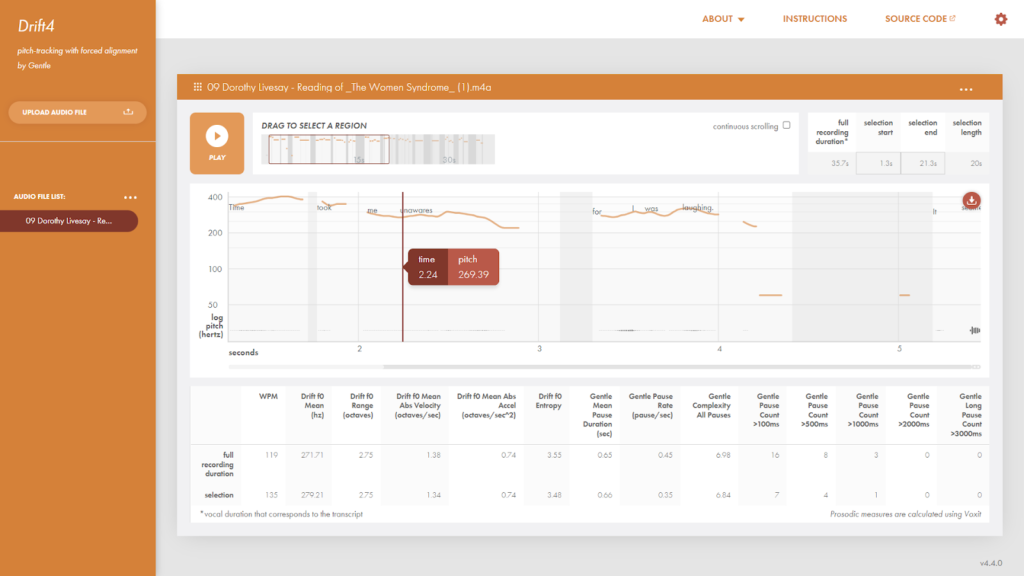 Drift is a highly accurate pitch-tracker prototyped in 2016 by Robert Ochshorn and Max Hawkins. Its further development has been supported by a NEH Digital Humanities Advancement grant and now by SpokenWeb. At UC Davis, undergraduate research assistants Sarah Yuniar and Hannan Waliullah, working with Marit MacArthur and Lee M. Miller, have beautifully improved its functionality and interface.
Drift measures what human listeners perceive as vocal pitch (the fundamental frequency, the vibration of the vocal cords, as measured in hertz) every 10 milliseconds in a given recording, visualizing it in an easy-to-read, horizontally scrolling pitch trace, aligned with the text being read. Drift uses an algorithm developed by Byung Suk Lee and Daniel P. W. Ellis at Columbia University to work with precise accuracy on the noisy, low-quality vocal recordings common in the audio archive. Additionally, Drift incorporates the forced alignment features of Gentle, developed by Robert Ochshorn and Max Hawkins, which aligns a given transcript with an audio file's pitch trace.
You can learn more about Drift's latest version in this article on the SPOKENWEBLOG.
Learn more