Tookits
Browse the toolkits of the SpokenWeb project.
Metadata Toolkit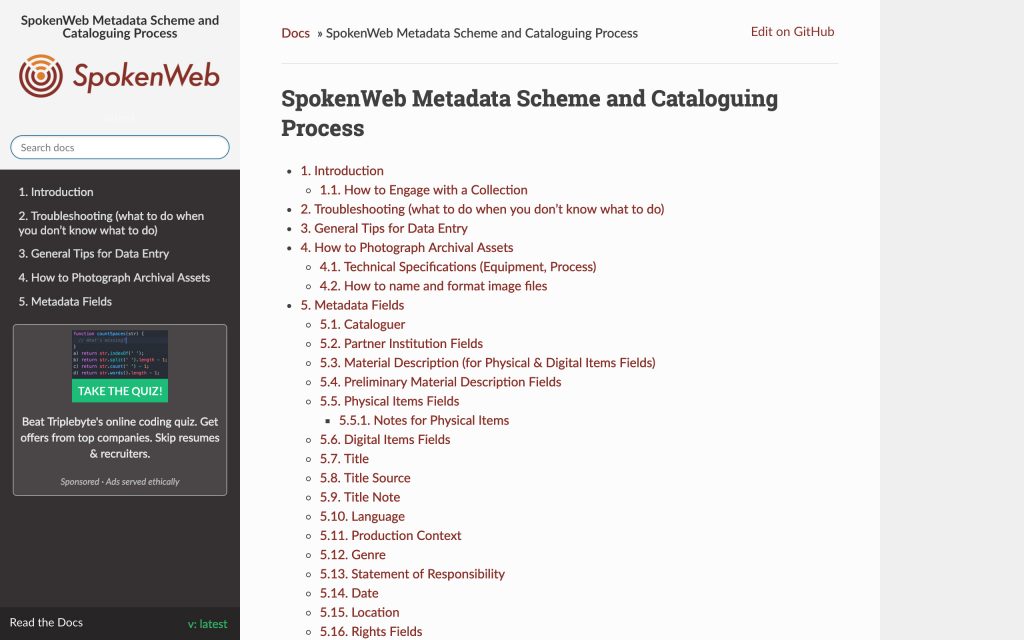 SpokenWeb Metadata Scheme has been developed by the SpokenWeb Metadata Task Force between September and December 2018. After a period of testing, SpokenWeb Metadata Scheme Version 2.0 has been introduced, read full document here.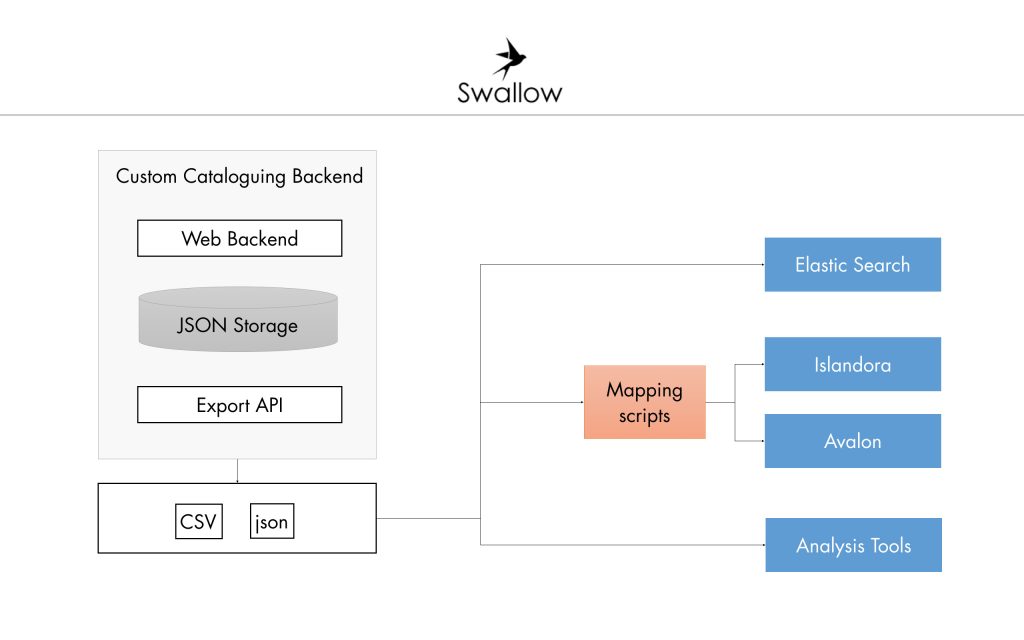 Emerging from the work of the SpokenWeb Metadata Task Force, SWALLOW is a lean, open-source document-oriented database for ingesting metadata. The primary function of SWALLOW is to provide an easy-to-use audio metadata cataloguing tool for the student-cataloguers across the SpokenWeb partnership. SWALLOW is also capable of dealing with an evolving scheme, such as SpokenWeb Metadata Scheme. The SpokenWeb Scheme has been conceptualized to account for the complexity and richness of literary metadata present in the SpokenWeb-affiliated collections which means that the items from different collections may end up being described using different subsets of the scheme.
SWALLOW is developed by Tomasz Neugebauer and Francisco Berrizbeitia (Concordia University).
Online Resources
Written by Dr. Mathieu Aubin and Dr. Deanna Fong, in consultation with COHDS, Montreal Life Stories, and Piyusha Chatterjee, this document provides a general guideline for preparing, conducting, and preserving oral history interviews. It is a living document that evolves as the project changes, taking on new participants, collections, and research over time.