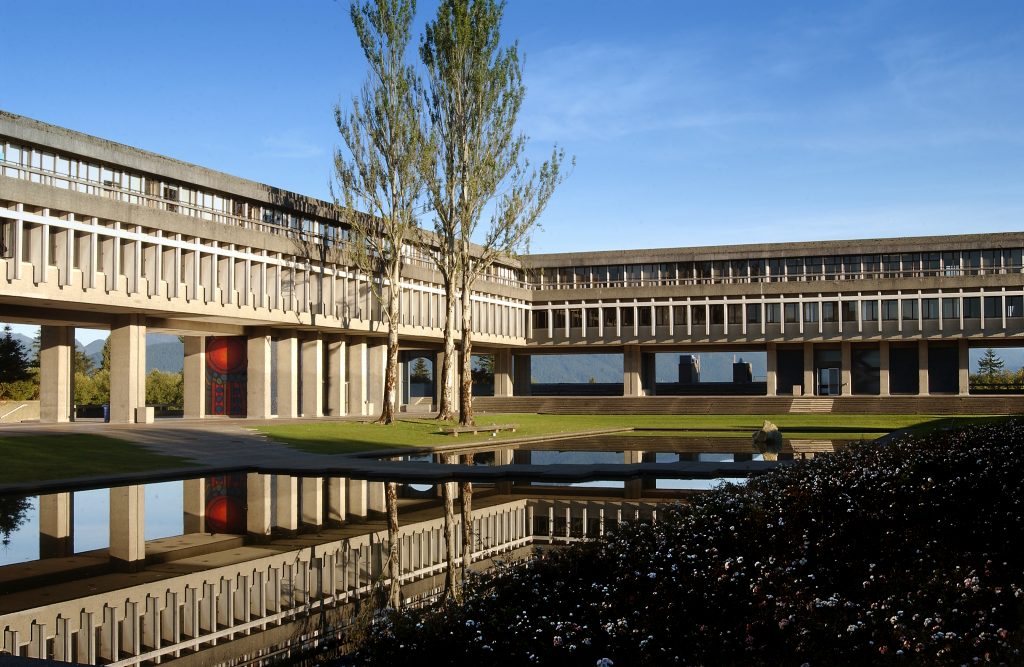 May 28-29, 2019
Simon Fraser University Burnaby Campus, Bennett Library
The SpokenWeb Sound Institute is a two-day interactive event which will take place on the Burnaby campus of SFU, open to the members of the SpokenWeb network. It is an opportunity to reflect on the past year, solidify the work of each of the SpokenWeb Task Forces, share tools and knowledge, and plan the year ahead.
For SpokenWeb members who are not yet affiliated with any Task Force, this will great opportunity to see how you might like get involved in 2019-2020. Here is a tentative schedule, which will be updated as members confirm their attendance.
The SpokenWeb Sound Institute is followed by the inaugural two-day SpokenWeb Symposium, Resonant Practices in Communities of Sound, which takes place at Harbour Centre and Woodwards in downtown Vancouver, May 30-31, 2019. Continue reading about the SpokenWeb Symposium here.
Schedule
SpokenWeb Sound Institute Tentative schedule
May 28, 2019
8:30 Coffee
9:00-9:15 Welcome
9:15-10:15 Introduction to Collections by Partners
10:30-12:00 Student Show-tell/Lightning Talks
12:00-1:00 Lunch
1:00-2:30 Task Force Work Sessions
2:30-3: Task Force Summaries
3:15-4:15 Metadata Task Force Presentation
4:15-5:15 Systems Task Force Presentation
May 29, 2019
9:00-10:00 Audio Signal Analysis Task Force Presentation
10:00-10:15 Break
10:15-11:15 Pedagogy Task Force Presentation
11:15-12:15  Rights Management Task Force Presentation
12:15-1:30 Lunch
1:30-3 Podcasting Task Force Presentation
3-3:30 Break
3:30-4:30 Oral history Task Force Presentation [tbd]
4:30-5:30 Community Collections Task Force Presentation [tbd]
Information for Participants
Accommodations
The accommodations we have reserved are at SFU Burnaby. To access the online booking form, please follow this link: https://reservations.its.sfu.ca/resbooking.aspx?source=CONF#topofform and select SFU SpokenWeb  (May/27/2019 to May/31/2019) from the drop-down menu.
We have reserved the following rates/room types:
$41.00 per room per night plus tax for Private Residence Rooms (19 available);
$100.00 per room per night plus tax for Queen Room (5 available);
$128.00 per room per night plus tax for Queen Sofa Room (2 available);
$178.00 per unit per night plus tax for a Townhouse unit with a kitchen kit (minimum 2 night stay) (6 available, each with 4 bedrooms and two baths, kitchen and living room area). NOTE: One person has to book the entire Townhouse to be shared between multiple people.
More information about each room type can be found here: http://www.sfu.ca/stayhere.html
Guests will be required to provide a valid MasterCard, VISA, or Discover Card during the reservation request process. A reservation is not guaranteed until you receive an email confirmation of the booking (typically within 24-48 hours after the booking request form is submitted). Bookings are not guaranteed and are subject to change.
Upon arrival, you will be asked to show your photo ID and the credit card used at the time of the reservation request.
Guests can adjust or cancel their reservation; you will be required to give a full 24 hours' notice prior to the arrival date. Reservations cancelled within 24 hours of arrival are subject to a one night charge.
For general questions regarding accommodations on campus, please contact
Check-in/out Time: Guests will check-in at the Residence & Housing Front Desk beginning at 3:00pm on the day of arrival. Check-out time is no later than 11:00am on the day of departure.
Please note the Residence & Housing Front Desk is now open 24 hours, 7 days a week.
The online booking form will be available for this group to make their requests until April 26, 2019. All unrequested held rooms will be released after April 26, 2019. Individuals can still request accommodations using the regular online booking system if space is still available but would be subject to regular season rates.
For any general questions regarding the campus accommodations, please contact Deanna Fong at deannaf@sfu.ca